Contents awaited.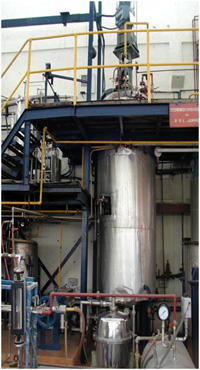 The main thrust areas are :
Production,
Process optimization,
Scale up,
Downstream processing,
Purification
Characterization
Possible industrial applications &
Exploitation of various bioactive molecules produced by microorganisms using fermentation as an approach.
TBI provide incubation support in industrial Microbiology & Biotechnology to Entrepreneurs, Scientists and Research Institutions/Universities who plan to incubate their innovative IDEAS, PROCESSES or TECHNOLOGIES. TBI also provide Manpower training programme to the Graduate/Post graduate Students and Entrepreneurs in the area of industrial microbiology and fermentation technology.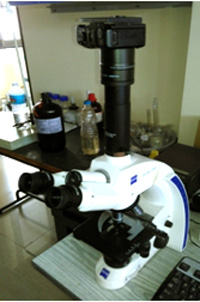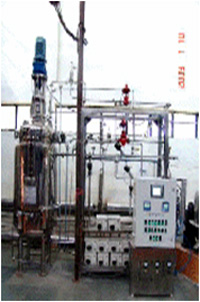 The following State-of-the-art Lab facilities have been set up and are functional at this TBI:

State of art facility for fermentation with different vessel size fermenter (5, 10, 30, 50, 500, & 5000 L)
Centrifugation : Lab scale and Industrial Centrifuge (2)
Concentration : (a) Microfiltration (0.22)
(b) Ultra filtration system
(Molecular cutoff memb.1, 3, 5, 10, 30, 50, 1000 kDa)
Drying : Industrial Freeze Drier
Vacuum Evaporation : Rotavapour
Spray Drier
Spectrophotometer
High Performance Liquid Chromatography
a) Analytical b) Semi preparatory
Gas Chromatograph (GC)
Spectrofluorometer
Microscope